Hey there! Some links on this page are affiliate links which means that; if you choose to make a purchase, I may earn a small comission at no extra cost to you. I greatly appreciate your support!
In recent years, the increasing interest in health and wellness has propelled the popularity of organic supplements. These supplements, derived from natural sources like plants, fish oil herbs, and minerals, aim to enhance overall health and prevent disease. Unlike conventional supplements, organic supplements are free from synthetic chemicals or genetically modified organisms (GMOs), making them a healthier and more environmentally friendly option.
What are Organic Supplements?
Natural supplements are becoming increasingly popular due to their natural and safer composition. They are known to contain essential nutrients such as vitamins, minerals, amino acids, and antioxidants that are beneficial for overall health. Unlike synthetic supplements, organic natural supplements are not isolated nutrients, but rather a combination of multiple nutrients that work together synergistically to enhance their efficacy.
The production of synthetic supplements involves the use of harsh chemicals and pesticides, which can hurt the environment. Organic and vegan supplements, on the other hand, are made using natural and sustainable methods that minimize harm to the environment.
Comparison between Organic and Synthetic Supplements
In comparison to synthetic supplements, organic supplements offer numerous advantages. They are safer and less likely to cause harmful side effects or interact with other medications, and they are more effective in providing essential nutrients and improving overall health.
Benefits of Organic Supplements
The main benefit of organic supplements is that they are made from natural ingredients, making them safer and more environmentally friendly than synthetic supplements. They also offer numerous health benefits, such as boosting immunity, reducing inflammation, and promoting better sleep.
Incorporating Organic Supplements into Your Routine
While many organic vitamins and supplements offer numerous health benefits, they should not be relied on as the sole solution for achieving optimal health. A balanced and nutrient-dense diet, regular exercise, and healthy lifestyle habits should still be the foundation of a healthy lifestyle.
Organic supplements can be used to fill any nutrient gaps in the diet and support specific health concerns, such as joint or bone pain or anxiety. However, it is important to note that not all dietary supplements are suitable for everyone. Individuals with underlying health conditions or taking medication should consult with a healthcare professional before taking any supplements.
Additionally, it is crucial to choose high-quality organic supplements from reputable sources to ensure their safety and effectiveness. Look for supplements that are third-party tested and certified, and do your research on the company or website about the brand's manufacturing practices and ingredient sourcing.
Overview of Popular Dietary Supplements
Organic supplements have become increasingly popular in recent years and for good reason. Here's an overview of some of the most popular organic supplements, and their benefits.
Probiotics
Probiotics are live microorganisms that provide health benefits when consumed. They are commonly found in foods like yogurt, kefir, and sauerkraut, but can also be taken in supplement form. Probiotics are known for their ability to improve digestion, boost the body and immune system, and even improve mental health.
Turmeric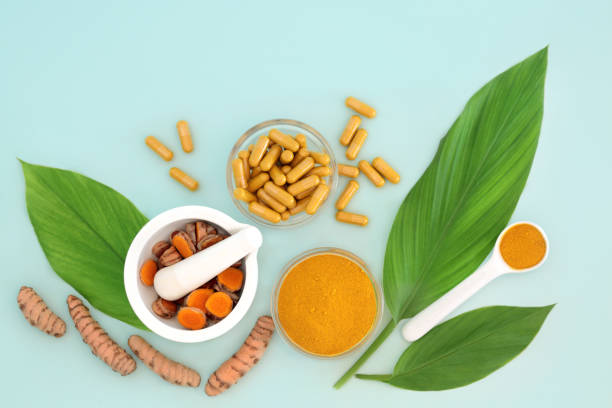 Turmeric is a spice that has been used for centuries in traditional medicine. It contains a compound called curcumin, which has anti-inflammatory and antioxidant properties. Turmeric has been shown to improve brain and body function, reduce the risk of heart disease, and even prevent certain types of cancer.
Ashwagandha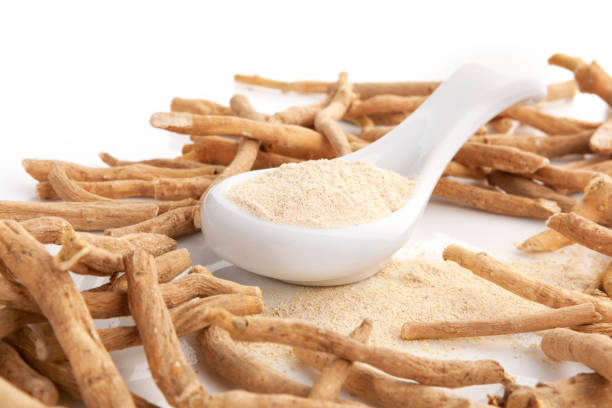 Ashwagandha is an herb commonly used in Ayurvedic medicine. It is believed to help reduce stress and anxiety, improve brain function, and even increase muscle mass and strength. Ashwagandha is available in supplement form, and can also be found in some foods.
Milk Thistle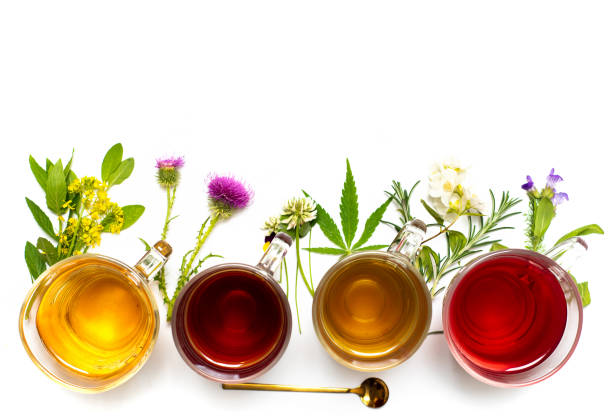 Milk thistle is an herb that has been used for centuries as a natural remedy for liver problems. It contains a compound called silymarin, which has been shown to help detoxify the liver and improve liver function. Milk thistle is available in supplement form, and can also be consumed as tea.
Potential Side Effects and Drawbacks
While organic supplements are generally considered safe, it's important to note that they can have potential side effects or drawbacks. For example, some people may experience digestive discomfort or allergic reactions to probiotics. Turmeric can also interact with certain medications, and high doses of ashwagandha may cause upset stomach or diarrhea. It's always a good idea to consult with a healthcare professional before taking any supplements, especially if you have pre-existing medical conditions or are taking prescription medications.
Choosing the Right Organic Supplement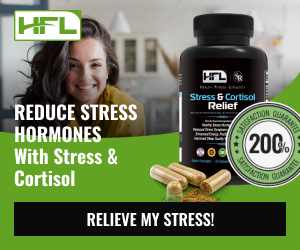 When it comes to selecting an organic supplement, there are a few key factors to consider to make the right choice. Here are some tips and factors to help you choose the right organic supplement for your needs:
Identify Your Goals and Needs
The first step in selecting the right organic supplement is to identify your individual needs and goals. Are you looking to boost your immune system, improve digestion, or increase your energy levels? Once you have identified your goals, research which supplements can help achieve these goals and what ingredients they contain.
Consider the Quality of the Supplement
One of the most important factors to consider when selecting an organic supplement is its quality. Look for supplements that are certified organic by a reputable third-party organization, such as the USDA or NSF International. This ensures that the body of the supplement contains pure and natural ingredients without any harmful additives or chemicals.
Check the Potency of the Supplement
Another important factor to consider is the potency of the supplement. Look for supplements that contain standardized extracts, which guarantee a consistent amount of active ingredients in each dose. This ensures that you are getting the full benefits of the supplement.
Choose the Right Form
It is also important to consider the form of the supplement. Some supplements come in capsules, tablets, or powders, while others may come in liquid form. Consider which form is most convenient and easy for you to take on a regular basis.
Select a Reputable Brand
Finally, it is important to choose a supplement from a reputable brand with a track record of producing high-quality products. Look for reviews and testimonials from other users to gauge the effectiveness and safety of the food or supplement.
By considering these factors and doing your research, you can make an informed decision and choose the right organic supplement to support your health and life and wellness and life and goals, and life.
How to Incorporate Natural Supplements into Your Diet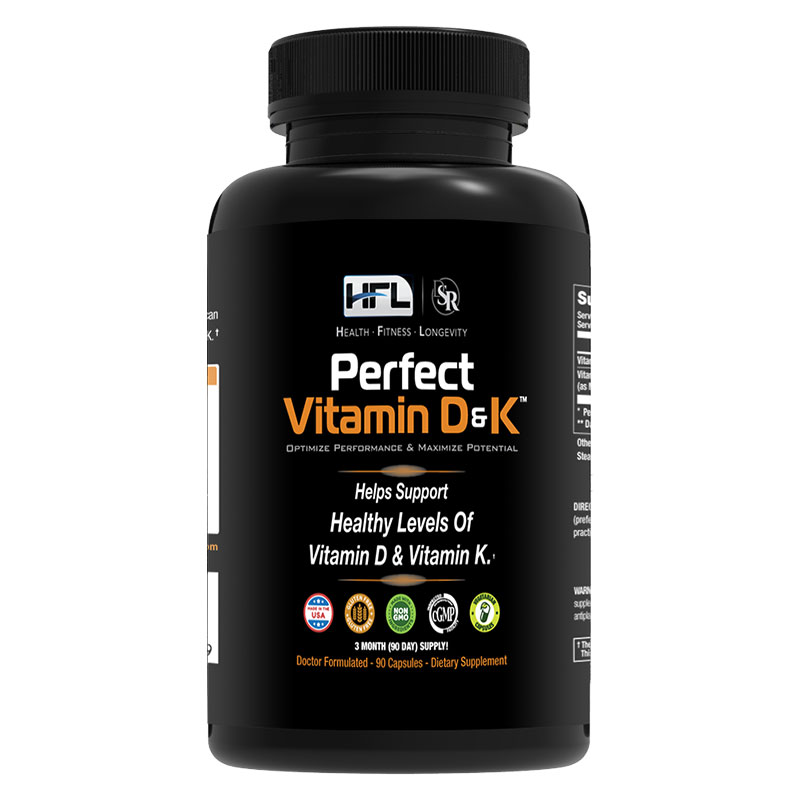 Incorporating organic supplements into your diet can provide many health benefits. However, with so many supplements available, it can be overwhelming to know which ones to choose and how to take them. Here's a guide to help you incorporate organic supplements into your diet.
Consult with a Healthcare Provider or a Registered Dietitian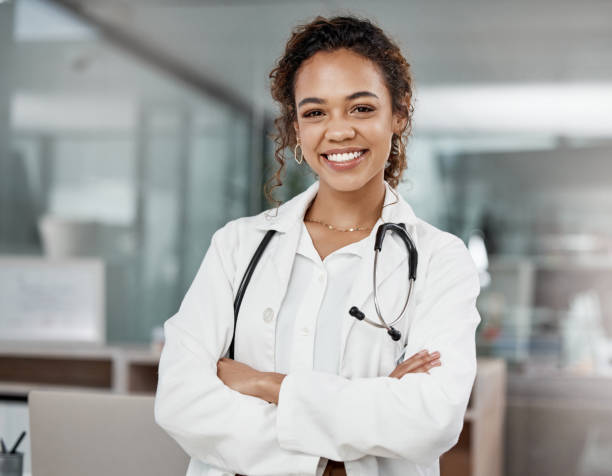 Before incorporating vitamins and supplements back into your diet, it's essential to consult with a healthcare provider or a registered dietitian. They can help determine which vitamins and supplements are appropriate for you and in what dosage.
Choose Certified Organic Products
When selecting organic supplements, choose products that have been certified by reputable organizations, such as USDA Organic or NSF International. These certifications ensure that the supplements are free from harmful chemicals and contain only natural and organic ingredients.
Add Organic Supplements to Your Meals and Drinks
One way to incorporate organic supplements into your diet is by adding them to smoothies or juices. For example, you can add a scoop of organic protein powder to your morning smoothie or mix a spoonful of organic turmeric powder into your afternoon juice.
Another way to take organic supplements is by incorporating them into your meals. For instance, you can sprinkle organic chia seeds on top of your yogurt or oatmeal, or add organic spirulina to your salad dressing.
Take Organic Supplements in Capsule or Tablet Form
Lastly, you can take organic protein supplements in capsule or tablet form. Make sure to follow the recommended dosage on the packaging and take them with a meal or a glass of water.